About Us
Meet the Team
PMI Atlanta West is a full service real estate asset management company that provides professional property management and real estate brokerage services. We provide both residential and commercial property owners with the highest quality property management services using state-of-the-art technology to keep them informed of how their investments are doing in real time, while providing tenants of these properties access to maintenance requests and billing.
PMI Atlanta West is dedicated to providing our clients with excellent customer service by maximizing owner profitability while preserving their investment in real estate. At PMI Atlanta West, we make property management, manageable!
Our office is locally owned and independently operated. We are part of a larger franchise that has been perfecting and changing the property management industry for over 20 years. The experience PMI has gained worldwide… truly reflects within our service offerings on a local level.
The key to our success is not only providing prompt, friendly and professional services to our property owners and their tenants, but also understanding that your property is an important investment in your future as well as ours. We not only strive to increase the value of your asset over time, but we also help you set the maximum rent possible so each month you grow in your investment.
If you are searching for property management at it's best, you have found it here at PMI Atlanta West.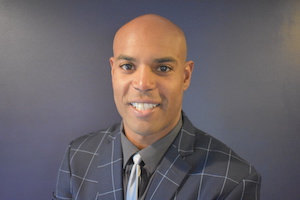 Mel Whatley Owner / CEO
Mel is a rare Georgia native that grew up and still resides in West Cobb. As a member of the Chubb family, he was raised to value hard work and began maintaining and preserving homes in his early teens. This passion followed him into his professional life and he has experienced great success growing a portfolio of his own income properties. As a 15 year licensed real estate professional, Mel uses real estate investing to create financial freedom for his family and his clients.
When he is not architecting win-win real estate transactions, Mel pursues his obsession for fitness with a movement practice focused on freedom, grace, and integral strength. He lives an extremely active lifestyle with a basis in many sports and hobbies including martial arts, golf, snowboarding, surfing, and just about any sport in which you want to challenge him. His adult transformation began at the United States Air Force Academy in 1994. This experience set the stage for how Mel continues to operate.
Among many outstanding characteristics Mel developed from his time in service, it is the Air Force Core Values that remain the guide for all his actions. These core values are "integrity first, service before self, and excellence in all we do." Mel is also a proud former member of the Ramblin' Wreck football team and holds both a B.S. Business Management and M.S. Construction Management from The Georgia Institute of Technology.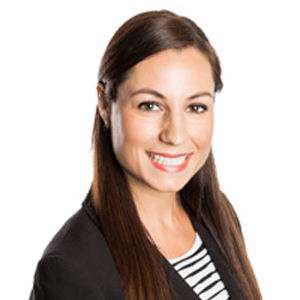 Mateja Whatley CPA
Mateja was born and raised in one of the most beautiful countries on the planet, Slovenia (Fun Fact: This is the same birthplace as Melania Trump). Mateja has been intrigued by finance for as long as even her mother can remember. At a very young age she began reviewing every receipt that she would see. This level of critical analysis in finance and accounting has manifested into an extremely high-level professional who passionately enjoys providing financial advice for anyone striving to achieve financial freedom.
She graduated as valedictorian, earning the William S. Kell Presidential Award for Excellence, with a dual degree in Finance and Accounting from Georgia State University. Soon after she earned a CPA license and worked in public accounting for 14 years before shifting gears in order to focus more time on PMI Atlanta West. Driven toward continuously improvement, Mateja spends much of her time on operations, specifically accounting and finance. She adores her family and loves the fact that real estate allows her to spend more time with them. Mateja is also a fitness enthusiast and enjoys variety of sports. Furthermore, she is a tennis pro and loves teaching her clients tennis when she can find the time.
Furthermore, she is a tennis pro and loves teaching her clients tennis when she can find the time.
https://georgiastatesports.com/sports/womens-tennis/roster/mateja-podgorsek/397